Back to List
News
April 2, 2019
Aida - A Theatrical Concert Opera October 19, 22, 25, 27(m), 2019 San Diego Civic Theatre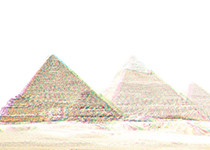 Aida
by Giuseppe Verdi

A Theatrical Concert Opera
At the San Diego Civic Theatre

Loyalty to country, love, and betrayal collide when the pharaoh's daughter Amneris discovers that her rival for the love of the Egyptian general Radames is none other than her Ethiopian slave, Aida. In an ironic turn of events Aida's father, the King of Ethiopia, demands that she act as a spy for her homeland, potentially destroying the trust and affection of the man she loves.
Ancient Egypt is re-created through the sheer beauty of the music and accentuated this season by the stunning theatrical details of projections, larger-than-life set elements, a full symphony and chorus on stage, and one of the most talented casts. From the delicate strains of the prelude through the Triumphal March and, finally, the tragic duet at the end of the drama with its gorgeous melody, Verdi's Aida continues to be opera's most beloved score.

These performances will be a newly-conceived theatrical concert opera of Aida, with scenic elements and lighting alongside the San Diego Symphony and San Diego Opera chorus to create a complete, immersive, theatrical experience.
Sung in Italian with projected English translations.
CAST
Michelle Bradley — Aida
Olesya Petrova — Amneris
Carl Tanner — Radames
Nelson Martinez — Amonasro
Alan E. Hicks — Director
Joseph Colaneri — Conductor